The properties adjacent to my micro-farm have lots of quite large Eucalyptus trees. This is problematic for the fact that they cast shade over my growing spaces but there is an upside...they shed branches. This means that I have an ongoing supply of stick wood - the favourite fuel of rocket stoves.
I've long been a fan of rocket stoves...and I'm long overdue to build one. I love some of the steel designs that I've seen on the 'net but, in the interests of getting something happening sooner rathern than later, I want to start with a simple design made from cement blocks (cinder blocks for my American friends) or clay bricks...so I went looking for a little inspiration.
There's a four block version...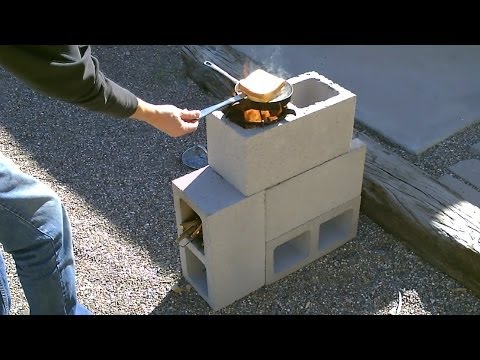 ...and a six block dual burner model...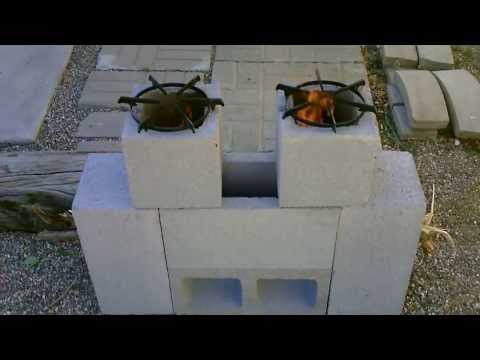 ...and then there's a range of options that use fired clay bricks...